"

He's only beating him with terrible swag. Like over there, their swag is terrible. They having a terrible swag contest. It's really bad over there.

"

– Jimmy [Interview with
Complex
]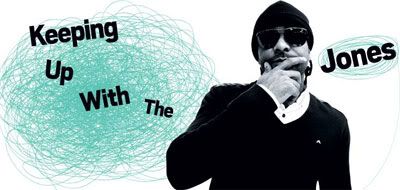 Mmm… I take that back. His right hand man

Dame Dash

is talkin reckless, and Mr. Jones is just riding along with it for now.

"Controversy sells"

? Naah.

Embroilment and petty (fake ass) quarrels are a diminishing trend amongst REAL artists.
HOW ARE YOU GONNA TELL ME THAT KANYE HATES JAY-Z?!
Any kid with the

Graduation

knows that's a Damn Lie DAME. But I think we all have a special place in our hearts for Mister Dash, so we'll let it slide…

just this once

. Because Dame is a smart cat, and when it comes to the music biz, building a brand, and tapping into different demographics this is That Dude you need on your team. And Dame's role this time around is to turn Jim Jones into a brand. They've begun by the marketing of Jim's latest album

"Pray IV Reign"

. And they've expanded this album into a play: The

"Hip-Hop Monologues"

. Infused with a live band, rap and rhymes highlighting Jones's chaotic life coming up in Harlem, the play puts a new spin and breaks the monotony of typical album release parties.
Along with a hand full of acting gigs and even a spot on the Starz show, "Crash", in 2009 Jonesy is dropping his cd on January 20th (

Previously dated for December 9th, but Jay-Z & 50 are both dropping there new shit that day, sooooo… YEAH.

). His collaboration single

"Pop Champagne"

with

Ron Browz

, who helped with the production of the album, and his partner in crime

JUELZ SANTANA

. The single is gettin bumped in jeeps n clubs all over America!
Pray IV Reign

is Jim's 4th solo joint, but 1st after signing to Columbia Records. It was originally called

Back 2 Back

, but no news on why the change of heart. Some guests on the cd include, 50 (WHYYY!?!), Tony Yayo (

Lame!

), Wayne, Luda, & N.O.E. Yes, Of Course Byrd Gang will be All Over It.
The joint with N.O.E., "

The Good Shit

" (

its aiiiight

), has been out since

JULY

.

I guess they threw that one out there a wee-bit too early.
I only hope that with these appealing freestyles that have been coming out lately, that

Jimmy is prepping our pallets for a different flavor this time around

.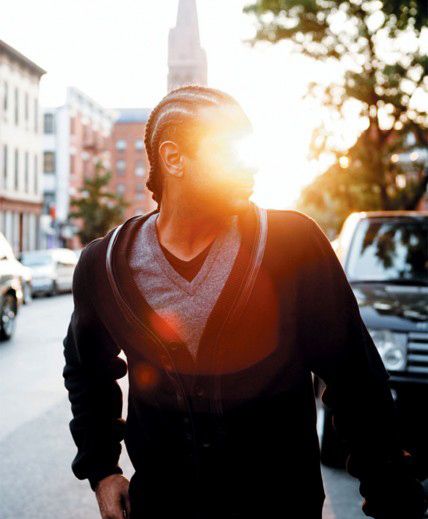 <

DOWNLOAD

>
Ron Browz & Jim Jones Feat. Juelz Santa - Pop Champagne (RMX)
• B+
Jim Jones Feat. Lil Wayne, N.O.E., & Twista - Jackin' Swagga From Us
• B+


Jim Jones Feat. MGMT - Electric Feel (RMX)
• A
Big Chief Feat. Jim Jones - My Swag
• B-
Kid Cudi Feat. Jim Jones - Day N Nite RMX
• A-