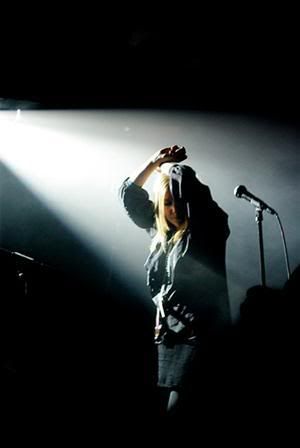 Li Lykke Timotej Zachrisson
, better known as
Lykke Li
, is a Swedish indie pop/alternative singer.
She released her first album,
Youth Novels
on LL Recordings in the U.S. in May. The album was produced by Björn Yttling of Peter Bjorn and John, and Lasse Marten.
You can tell she has a different aura about herself. Feels as though it comes from deep within. It could stem from her artsy background; mother's a photographer & her father is a musician, who was kind of a big deal in Sweden. Don't sleep on the Swedish artists! They're doing something right.