Munny:

primarily a "Do-it-Yourself" type action figure
from the American* designer toy company

Kidrobot

. [So many people think these are

Japanese

collectors items. Not sure why...]
The figure is meant to be decorated using anything... even ketchup supposedly.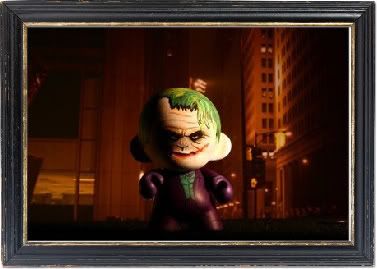 *This award winning Munny was designed by
the talented "J-Bigg" aka: Jeremy Biggers

Check out the story behind the creation of this Munny
. Kinda cool.
Also a part of Unkommon Kolor, these creatively pre-painted Munny's can be found at their
Store Website
.

I gotta get this Barak Obama Munny! NA-MEAN!!